Drytech drying machine use for drying incense
It is very easy to make incense, but the traditional incense-drying process has not met the increasing demand of people as demand exceeds supply in the current society. The traditional method is to occupy vast land to build open airing shelves where the incense is put and dried in the sun or with its afterheat. Incense will easily go bad with its color ruined in case of a rainy or cloudy day. Even a lot of factories have stopped making it. It is clear that the uncontrollable environmental conditions have greatly negative impact on economic development of the incense manufacturers. A new-generation drying process is required in case of mass production.
The drying procedure is key to make incense, and more so in South China. It rains so often there that the traditional drying site with a large area is not applicable. Therefore, many incense manufacturers can't make incense though having orders, even they make incense which can't be dried. DRYTECH heat pump dryer has resolved the problem. It is not subject to the time and the weather conditions, and is quite energy-efficient, environmental and cost-effective. Our professional engineers will help you install it. It is the best to dry incense!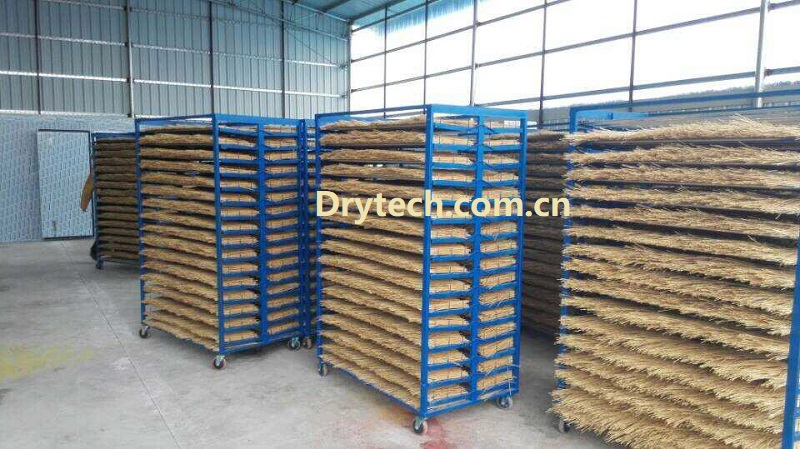 How to dry incense with DRYTECH dryer

Phase I:

Set the temperature to 45°C and the humanity to 80% RH. Dry it for 5-6 hours.

Phase II:

Set the temperature to 50°C and the humanity to 60% RH. Dry it for 3 hours.

Phase III:

Set the temperature to 55°C and the humanity to 40% RH. Dry it for about 1 hour, and then you'll get dried incense.