Drytech drying machine use for drying sausage
In a broader sense, La Wei (a collective name of some cured traditional Chinese foods) is involved in many varieties such as bacon, sausages, smoked fish, dried rib chops, dried ducks, preserved eggs, etc. A sausage is very common in Guangdong, Hong Kong, Macao and other regions in South China. A sausage is formed in a casing made from small intestine of the pig and stuffed with pork, compressed, dehydrated and dried. Quality of sausages is not only left to its accessories but also to the drying and moisture-removing process. The curing process needs to remove e moisture, keep its original color, flavor, taste and shape, and to ensure that it neither go bad, nor mildew nor ferment in its shelf-life. All mentioned above are closely linked to drying and moisture removal.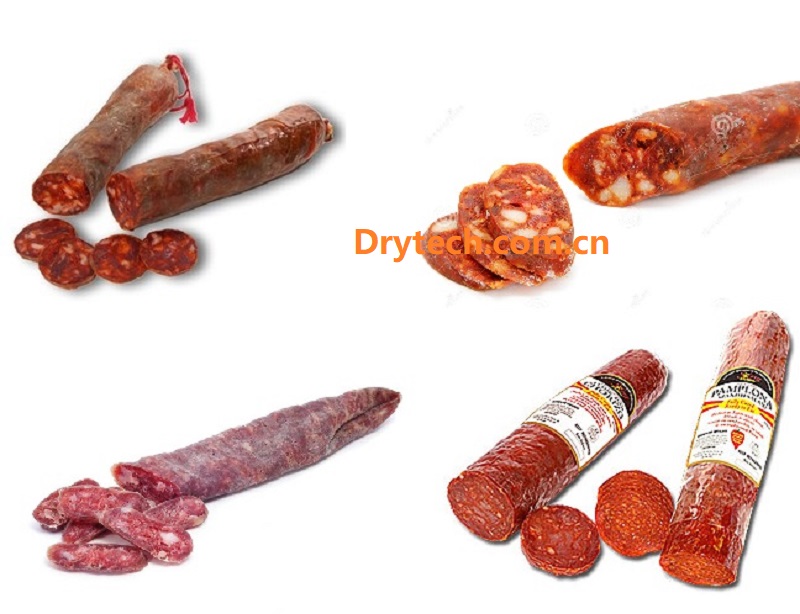 How to dry sausage with DRYTECH dryer
Dry at a high temperature: Dry it at 65-68°C for 3-4 hours to let materials ferment to keep them tasty.
Dry at slow speed: Hold the temperature at 50-55°C and the humanity at 45% for 4-5 hours to form color and to compress and shape the casing. In this phase, the casing turns fresh red from light red on a gradual basis, and start to shrink. Note that it would be better to use cold air and hot air at turn to prevent the casing from getting hard.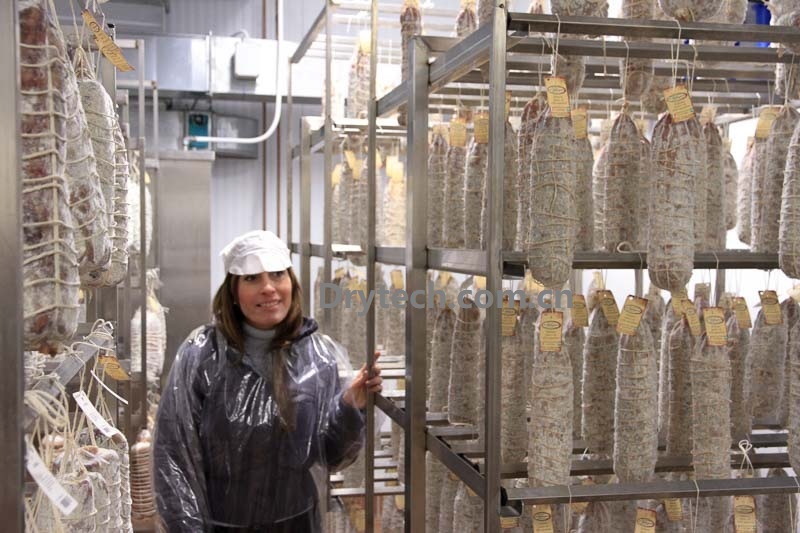 Dry at rapid speed: The temperature is key to this phase. It is necessary to increase the temperature to 58-60°C and to hold the relative humanity at 38% to accelerate drying. This phase lasts 10-12 hours. The dried sausage contains 17% of moisture by weight.